By Pumza Fihlani
Far from the cliché of a grey-suited quiet man of numbers, South Africa's Finance Minister Tito Mboweni appears to relish stirring up trouble on Twitter both at home and abroad.
His most recent tweets to his more than 870,000 followers criticising the president of neighbouring Zambia earned him the wrath of many in that country, and a chastisement from his own President, Cyril Ramaphosa.
But the well-respected economist is affectionately known on Twitter in South Africa as "Uncle Tito" for his more domestic concerns.
Crying from chillies
While the 61-year-old tweets about a number of issues, his posts on what he is making for dinner are what gets most reaction from ordinary South Africans. But he is, let's say, not as talented in the kitchen as he is with numbers.
His dishes are simple and hearty and the man loves his chillies and garlic, oodles of either usually have pride of place on the plate – much to the shock of those with sensitive palates.
One of his most notorious tweets showed him with beads of sweat running down his face from the kick of a newly discovered concoction with chillies.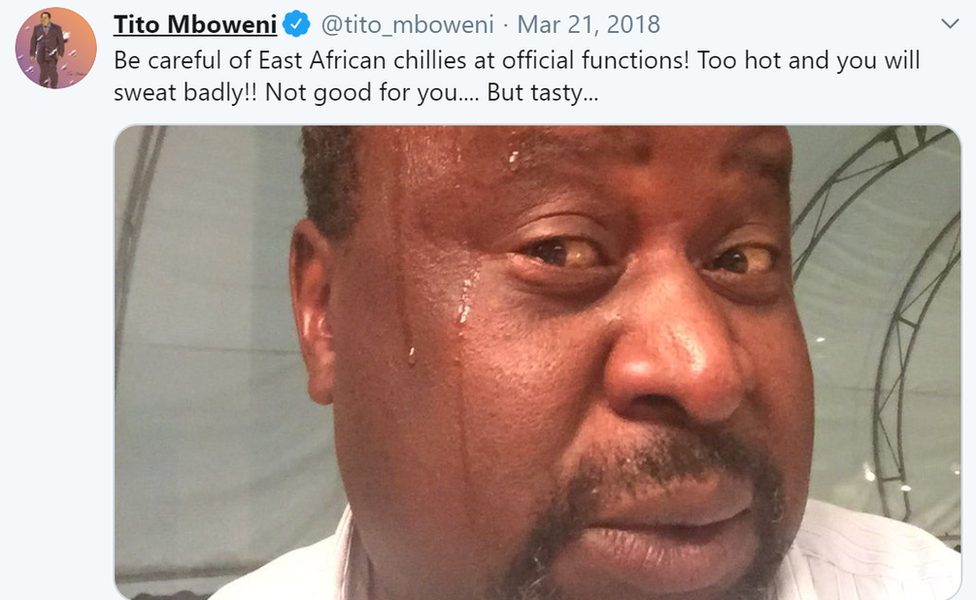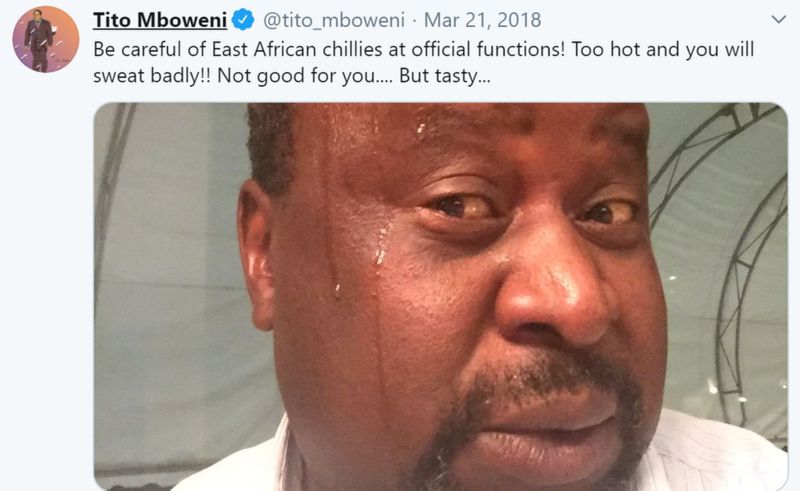 He may be a serious man but he is not afraid to be the butt of a joke.
His cooking recently gained further attention over his roast chicken – not one of his finer moments, even by his own admission.