Universities in the UK are being urged to scrap plans for face-to-face teaching until Christmas in order to prevent a second wave of coronavirus.
Academics' union UCU said more than a million students moving around the country was "a recipe for disaster".
UCU leader Jo Grady said universities were not prepared and risked becoming the "care homes of the second wave".
But university bosses say they have worked hard to plan for a safe return to all aspects of student life.
What's the union saying?
The UCU's Jo Grady says having tens of thousands of students heading into cities across the UK "risks doing untold damage to people's health and exacerbating the worst public health crisis of our lifetimes".
She told BBC Breakfast the mass migration of a million students could prompt a "silent avalanche of infections".
"There is far more of a risk than perhaps the general public has appreciated," she said.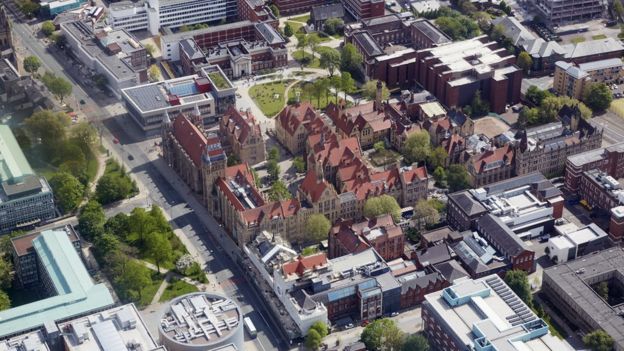 Ms Grady said Manchester would see 100,000 students arriving, Birmingham 80,000, and Leicester 40,000.
"These are all cities that have had some form of local lockdown and have come out of it or are about to go into one," she said.
And she warned the higher number of students expected at universities this year would make social distancing harder.
What's been the response?
Universities UK, which represents campus leaders, says many staff want to return to face-to-face teaching and research "where it is safe and appropriate to do so".
They are mindful of the benefits of in-person teaching and support for students' well-being and development, its president, Julia Buckingham, said.
The government says it is "confident that universities are well prepared for the return of students by taking measures such as introducing social distancing on campus, limiting travel requirement for classes and staggering teaching across extended days to reduce numbers on site".
It said guidance is "under constant review" to reflect the latest public health advice such as 2m distancing, or 1m plus with measures such as face coverings.
What are experts saying?
Prof Carl Heneghan, director of the Centre for Evidence-Based Medicine at the University of Oxford, says it is safe for students to return to universities.
He told Breakfast that "right now it is as safe as it ever has been" to go back to campuses.
But he suggested universities could put back face-to-face teaching until the end of the academic year in spring or summer 2021, when the threat from coronavirus might have reduced.
"Can we do something over the summer, can we put a summer school on?" he asked, adding: "We need to maximise that [teaching] experience."